Fra
instituttledeR
Da er instituttets SFU-søknad Centre of Interaction-based Physics and Technology Education sendt til NOKUT. Takk til Bjørn Tore Hjertaker, som har ledet arbeidet på en forbilledlig måte, og til resten av teamet: Kjartan Olafsson, Stein-Dankert Kolstø, Kjellmar Oksavik, Anna Lipniacka, Pawel Kosinski, Hulda Fadnes (masterstudent) og Rune Stadsnes (ekstern/IFT-alumni). Søknadene vil bli vurdert av en internasjonal komite "tidlig på høsten". De beste vil så gå videre til finalerunden, som inkluderer institusjonsbesøk. Det er ventet at NOKUT vil tildele de tre nye SFU'ene i november i år.
Fortsatt god uke,
Geir Anton
Nyheter og generell informasjon
Thoriumkonferanse
<![if !vml]>
<![endif]>Den fjerde internasjonale thoriumkonferansen, ThEC13, blir arrangert på CERN i Genève 27. - 31. oktober i samarbeid med iThEO – International Thorium Energy Organisation. Thoriumenergi har vært et hett tema i Norge i mange år – med vår egen professor emeritus Egil Lillestøl som en viktig talsmann.
 

Utlysning av midler under UiBs akademia-avtale med Statoil

<![if !vml]>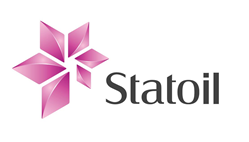 <![endif]>
Vitenskapelige ansatte og PhD-studenter kan nå søke om midler til aktiviteter som er knyttet til petroleumsforskning. Aktiviteten må finne sted i 2013 og kan være
Reise til konferanser knyttet til petroleumsforskning inntil 25 000

Besøk av gjesteforskere reise og opphold inntil 25 000
Her finner du mer informasjon og søknadsskjema.
STAB
Vi har den glede å ønske to nye kolleger hjertelig velkomne til instituttet:
| | |
| --- | --- |
| <![if !vml]><![endif]> | Enver Alagöz er ansatt som postdoktor i subatomær fysikk for 3 år fra 05.05.13. |
| <![if !vml]><![endif]> | Hanne Litleskare Hammer er fra 07.05.13 midlertidig tilsatt som førstekonsulent (økonomi). Hun har utdanning fra NHH og har vikariert ved Geofysikk institutt i ett år. |
P

h

D
Leader Summer School, University of Edinburgh, 15.
– 26. July
Applications are now open for the LEADER Summer School 2013!
The LEADER summer programme addresses the training needs of future research leaders in the complementary skills required to lead large-scale, collaborative research programmes and projects involving partners from multiple sectors (industry, business and/or public sector as well as academic institutions).This innovative, international and highly prestigious course provides PhD students with skills such as intellectual property management, communication, networking, fundraising, intercultural collaboration, entrepreneurship, team work and leadership skills. It will deliver tailored, inspirational, professional skills training through facilitated workshops to small groups of young researchers. The training will be put into a context and exemplified in seminars led by internationally renowned academic researchers who themselves are engaged in collaborative research within various thematic areas. The course is aimed at PhD researchers who are more than one year into their studies (with priority given to those in their final year). The application deadline is 24th of May.
The

NorRen

Summer School 2013
Young researchers and PhD candidates working in fields related to renewable energy at a Norwegian university/
college are eligible for participation at the NorRen Summer School. Submit your application online at www.norren.no.The application page is open from the end of April onwards.
Master
Dennis Muyimbwa skal opp til avsluttende mastergradseksamen i optikk med oppgaven:
Investigations of aerosols and aerosol optical properties in Bergen using

Cimel

CE 317
Torsdag 23. mai kl 10:00 i rom 546, IFT. Veiledere har vært Øyvind Frette, Jakob Stamnes og Børge Hamre
Bachelor
Emneevalueringer
Nå er det sendt ut evalueringer for alle våre grunnleggende emner. Vi setter stor pris på om dere tar dere tid til å besvare dem, uansett om dere har vært fornøyd eller om dere har noe å klage på.
h-bar
<![if !vml]><![endif]>

H-bar holder stengt fredagene ut semesteret grunnet eksamenstider. Pub Lecture vil bli holdt som vanlig.

Se H-bars facebookside.
IFT i media
Publikasjoner registrert i ISI Web of Science
<![if !supportLists]>o <![endif]>ATLAS Collaboration: Buanes T, Burgess T, Eigen G, Johansen LG, Kastanas A, Leibig W, Lipniacka A, Mohn B, Rosendahl PL, Sandaker H, Sjursen TB, Stugu B, Tonyan A, Ugland M et al.:  Search for WH production with a light Higgs boson decaying to prompt electron-jets in proton-proton collisions at root s=7 TeV with the ATLAS detector NEW JOURNAL OF PHYSICS  Volume: 15     Article Number: 043009   DOI: 10.1088/1367-2630/15/4/043009  
<![if !supportLists]>o <![endif]>ATLAS Collaboration: Buanes T, Burgess T, Eigen G, Johansen LG, Kastanas A, Leibig W, Lipniacka A, Mohn B, Rosendahl PL, Sandaker H, Sjursen TB, Stugu B, Tonyan A, Ugland M et al.:  Search for extra dimensions in diphoton events from proton-proton collisions at root s=7 TeV in the ATLAS detector at the LHC  NEW JOURNAL OF PHYSICS  Volume: 15     Article Number: 043007   DOI: 10.1088/1367-2630/15/4/043007  
<![if !supportLists]>o <![endif]>Ullaland, K;  Bugiolacchi, R; Mall, U; et al.: From the Imbrium Basin to crater Tycho: The first regional spectral distribution map derived from SIR-2 near-infrared data ICARUS  Volume: 223   Issue: 2   Pages: 804-818   DOI: 10.1016/j.icarus.2013.01.018
<![if !supportLists]>o <![endif]>ATLAS Collaboration: Buanes T, Burgess T, Eigen G, Johansen LG, Kastanas A, Leibig W, Lipniacka A, Mohn B, Rosendahl PL, Sandaker H, Sjursen TB, Stugu B, Tonyan A, Ugland M et al.:   Searches for heavy long-lived sleptons and R-hadrons with the ATLAS detector in pp collisions at root s=7 TeV  PHYSICS LETTERS B  Volume: 720   Issue: 4-5   Pages: 277-308   DOI: 10.1016/j.physletb.2013.02.015   Published: MAR 26 2013