From the head of department
The leadership of the University of Bergen has decided to allocate 12,5% of the approved amount from the Norwegian Research Council to its three new SFFs. This means a total of 20 mill kr for Birkelands Centre which has decided to use 2 mill kr of these funds as extra support for the current reconstruction work at our department. It is very pleasing and means that the department's budget for the reconstruction will be equally reduced. A big thank you and respect to UoB's leadership for supporting the SFFs in such a way – and to Birkelands Centre's leadership for contributing to IFT's common good in such a way!
<![if !vml]> <![endif]>
Have a great weekend,
Geir Anton
News and general information
 

Marie Curie scholarships
<![if !vml]>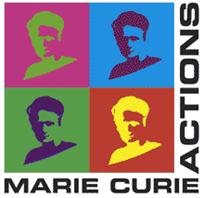 <![endif]>All are invited to an informational meeting where Per Magnus Kommandantvold of Norwegian Research Council informs about individual stipends under Marie Curie Actions
Thursday, April 25, at 13:30 at Vilvite. PRegistration latest by April 23.
Stipendene har søknadsfrist 14. august 2013. Målgruppen for møtet er PhD-studenter, postdoks, forskere og også forskningsgruppeledere.   
 

Information meeting on FRIPRO - Independent project funding
<![if !vml]>
<![endif]>UoB in cooperation with Norwegian Research Council arranges:
Monday, April 29, at 12:30 in Egget at the Student Centre.
The grant announcement for FRIPRO has been published at Research Council's webpages on April 16. Application deadline is May 29 by 13:00. Research Council's funds Free Project Grants (FRIPRO) has been established through a developmental cooperation and will as of this year have a new direction. Particularly new in terms of FRIPRO is that it will support the young scholars. Norwegian Research Council has introduced a special category for young research talents, in which these can compete in their individual arena and not with other senior researchers with long lists of merits. This year's FRIPRO-grant announcement will also place an emphasis on daring and revitalization of the field.
 

Announcement of funds for projects within IKT-funded flexible higher education for 2014 – pre-qualification
<![if !vml]>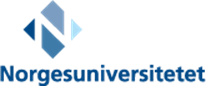 <![endif]>Norwegian University announces grants for projects within IKT-support flexible higher education for 2014. All Norwegian higher education institutions can apply. Norwegian Ministry of Education has given guidelines for the use of project grants. See guidelines at the following web address.
Utlysning: Prosjektmidler for Nord-Amerika 2013
<![if !vml]>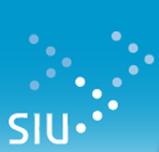 <![endif]>SIU announces 2.4 million in grants to Project financing for North America 2013. Various departments at the Norwegian higher education institutions which have or want to develop projects related to an increased professional cooperation with institutions in North America are invited to apply. Project funding is open for both private and public institutions, within all subject areas and at all study levels. Grants cannot exceed more than 150,000 NOK per project, and the project period should be from January 2014 til June 2015.
Application deadline is 4. September 2013 at 15:00. Information on grants and programme document can be found here.
Bachelor
h-bar
<![if !vml]>

<![endif]>H-bar is open every Friday from 19:00-01:00.
On Tuesdays, every even-numbered week, there will be organized pub-lectures at H-bar. More info at H-bars facebook page.
H-bar is run by the department's Fagutvalget and is primarily aimed at department's students – but the employees are also welcome!
IFT iN the media
Publications registered in ISI Web of Science
<![if !supportLists]>o <![endif]>BaBar Collaboration: Eigen G, Stugu B, Sun L et al.: Lees, J. P.; Poireau, V.; Tisserand, V.; et al.:  Search for CP violation in the decays D-+/- -> (KSK +/-)-K-0, D-s(+/-) -> (KSK +/-)-K-0, and D-s(+/-) -> K-S(0)pi(+/-) PHYSICAL REVIEW D  Volume: 87   Issue: 5     Article Number: 052012   DOI: 10.1103/PhysRevD.87.052012  
<![if !supportLists]>o <![endif]>ATLAS Collaboration: Buanes T, Burgess T, Eigen G, Johansen LG, Kastanas A, Leibig W, Lipniacka A, Mohn B, Rosendahl PL, Sandaker H, Sjursen TB, Stugu B, Tonyan A, Ugland M et al.:  Search for the neutral Higgs bosons of the minimal supersymmetric standard model in pp collisions at root s=7 TeV with the ATLAS detector  JOURNAL OF HIGH ENERGY PHYSICS  Issue: 2     Article Number: 095   DOI: 10.1007/JHEP02(2013)095