From head

of

department
Department's SFU application entitled Centre of Interaction-based Physics and Technology Education has now been sent to NOKUT. Special thanks to Bjørn Tore Hjertaker, who had lead the work in an outsranding manner, as well as to the rest of the team: Kjartan Olafsson, Stein-Dankert Kolstø, Kjellmar Oksavik, Anna Lipniacka, Pawel Kosinski, Hulda Fadnes (master student) and Rune Stadsnes (external/IFT-alumni). The applications will be evaluated by an international committee in "early autumn". The best will then be forwarded to the final round, which also includes the visit to the institutions in question. It is expected that NOKUT will award the three new SFU's some time in November this year.
Enjoy the rest of the week,
Geir Anton
News and general information
 

  

Thorium Energy Conference
<![if !vml]>
<![endif]>The fourth international Thorium Conference, ThEC13, will be  arranged at CERN in Genève from October 27 – 31, in cooperation with iThEO – International Thorium Energy Organisation. Thorium energy has been a hot topic in Norway for many years – with our own professor emeritus Egil Lillestøl as an important spokesperson.
 

Announcement of funds under

UiB's

akademia

-agreement with Statoil
<![if !vml]>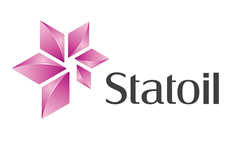 <![endif]>
Scientific employees and PhD-students can now apply for funds for activities which are linked to petroleum research. The activities must take place in 2013 and may include
Travel to conferences related to petroleum research up to 25,000 NOK

Visit of guest-researchers, travel and accommodation up to 25,000 NOK
Here you can find more information and application form.
STAFF
We have the pleasure of wishing two new colleagues a warm welcome to our department:
| | |
| --- | --- |
| <![if !vml]><![endif]> | Enver Alagöz has been employed as postdoc in sub-atomic physics for 3 years, starting from 05.05.13. |
| <![if !vml]><![endif]> | Hanne Litleskare Hammer is temporarily employed 0s economic consultant as of 07 May 2013. She has a degree from NHH and has been employed as a substitute at the Department of Geophysics for a year. |
P
h
D
Leader Summer School, University of Edinburgh, 15.
– 26. July
Applications are now open for the LEADER Summer School 2013!
The LEADER summer programme addresses the training needs of future research leaders in the complementary skills required to lead large-scale, collaborative research programmes and projects involving partners from multiple sectors (industry, business and/or public sector as well as academic institutions).This innovative, international and highly prestigious course provides PhD students with skills such as intellectual property management, communication, networking, fundraising, intercultural collaboration, entrepreneurship, team work and leadership skills. It will deliver tailored, inspirational, professional skills training through facilitated workshops to small groups of young researchers. The training will be put into a context and exemplified in seminars led by internationally renowned academic researchers who themselves are engaged in collaborative research within various thematic areas. The course is aimed at PhD researchers who are more than one year into their studies (with priority given to those in their final year). The application deadline is 24th of May.
The

NorRen

Summer School 2013
Young researchers and PhD candidates working in fields related to renewable energy at a Norwegian university/
college are eligible for participation at the NorRen Summer School. Submit your application online at www.norren.no.The application page is open from the end of April onwards.
Master
Dennis Muyimbwa will hold a Master thesis presentation in optics, by the following title:
Investigations of aerosols and aerosol optical properties in Bergen using

Cimel

CE 317
Thursday, May 23, at 10:00 in room 546, IFT. The supervisors have been Øyvind Frette, Jakob Stamnes and Børge Hamre
Bachelor
Course

evaluations
The evaluation sheets for all of our basic courses has now been distributed. We greatly appreciate if you would be so kind as to set aside a bit of your time to answer the questions, regardless of whether you have been satisfied or have some complaints.
h-bar
<![if !vml]><![endif]>

H-bar will be closed on Fridays for this semester due to exam time. Pub Lectures will be held as usual.

Check out H-bar's facebook page.
IFT in the media
Publications registered in ISI Web of Science
<![if !supportLists]>o <![endif]>ATLAS Collaboration: Buanes T, Burgess T, Eigen G, Johansen LG, Kastanas A, Leibig W, Lipniacka A, Mohn B, Rosendahl PL, Sandaker H, Sjursen TB, Stugu B, Tonyan A, Ugland M et al.:  Search for WH production with a light Higgs boson decaying to prompt electron-jets in proton-proton collisions at root s=7 TeV with the ATLAS detector NEW JOURNAL OF PHYSICS  Volume: 15     Article Number: 043009   DOI: 10.1088/1367-2630/15/4/043009  
<![if !supportLists]>o <![endif]>ATLAS Collaboration: Buanes T, Burgess T, Eigen G, Johansen LG, Kastanas A, Leibig W, Lipniacka A, Mohn B, Rosendahl PL, Sandaker H, Sjursen TB, Stugu B, Tonyan A, Ugland M et al.:  Search for extra dimensions in diphoton events from proton-proton collisions at root s=7 TeV in the ATLAS detector at the LHC  NEW JOURNAL OF PHYSICS  Volume: 15     Article Number: 043007   DOI: 10.1088/1367-2630/15/4/043007  
<![if !supportLists]>o <![endif]>Ullaland, K;  Bugiolacchi, R; Mall, U; et al.: From the Imbrium Basin to crater Tycho: The first regional spectral distribution map derived from SIR-2 near-infrared data ICARUS  Volume: 223   Issue: 2   Pages: 804-818   DOI: 10.1016/j.icarus.2013.01.018
<![if !supportLists]>o <![endif]>ATLAS Collaboration: Buanes T, Burgess T, Eigen G, Johansen LG, Kastanas A, Leibig W, Lipniacka A, Mohn B, Rosendahl PL, Sandaker H, Sjursen TB, Stugu B, Tonyan A, Ugland M et al.:   Searches for heavy long-lived sleptons and R-hadrons with the ATLAS detector in pp collisions at root s=7 TeV  PHYSICS LETTERS B  Volume: 720   Issue: 4-5   Pages: 277-308   DOI: 10.1016/j.physletb.2013.02.015   Published: MAR 26 2013