From the head of department
Many of you have surely read the article in På Høyden "UoB should be ashamed for using so many temporary employees" where it is suggested that Kristin Halvorsen is not impressed by UoB's handling of this issue. However, this is a case with several sides to it. Of course, it is not desirable that a person spends years changing from various temporary positions, but it would be a great disfavour to all of us if this comment should prevent temporary employment which we depend on for various reasons – and which is also appropriate for those to whom this relates. This would weaken the dynamics  of our work and prevent us in performing a good job. We would therefore like to remind all project leaders and employees to whom this refers, that there is a very important and realistic reason why temporary employment is indeed a necessity.
Have a nice weekend,
Geir Anton
News and general information
 

Welcome to super semester party in 2 weeks
New and old students and employees are invited and welcome to attend this fall's Super Semester Party – the third in a row and thus a well-established tradition! This is a golden opportunity to meet and get to know more people at the department, and the main aim is that you Bachelor students get to learn more about the department and the possibilities for later studies.
We intend to arrange a fun programme where the head of the department will offer brief information about the department, the various research areas and possibilities for Master-level projects. Next follows a visit from two former students who have spent several years on the work market upon finishing their studies – their names will be published in a later issue of IFT-posten. They will talk about their experiences both during their studies, as well as with the transition to the career life  – and they will come up with good tips for bachelor- and future master students. This will be followed by an exotic dinner from our own canteen. H-bar will also be open.
We would like to encourage the research groups to send at least one permanently employed representative, together with one PhD and one Master student, and thus contribute in making the bachelor students feel welcome by showing them department's diversity.
Lecture by Olav Borten Moe
All are welcome to attend the lecture by the Minister of Oil and Energy, Ola Borten Moe:
Wednesday, September 4, at 10:00 in auditorium 2, Realfagsbygget
 

Announcement of funds under UoB's academia agreement with Statoil
<![if !vml]>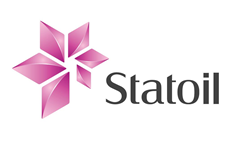 <![endif]>We are pleased to once again invite applications for funding of activities related to petroleum research, through the "Akademia" agreement between UiB and Statoil. The activity must take place by 1st June 2014 and you can apply for:
1)  Travel to conferences etc. related to petroleum research for up to NOK 25 000 (Funds are not for educational purposes - participation with presentation will be given priority. Please note that funding for field work is not eligible)
2)  Visiting guest researchers (travel and stay) up to NOK 25 000 Scientific staff and PhD-students can apply by. Please use the enclosed application form and return it to hege.hoiland@adm.uib.no by 15th September.
Please note that everyone must give acknowledgment to Statoil on the talks or posters that are made to the conferences funded by "Akademia" agreement. Regarding visiting scientists UiB applicant should ensure that the guest is introduced in the relevant Statoil environment.
You are encouraged to propose guest lecture at Statoil, in addition to guest lecture at the University of Bergen will be announced for Statoil. The committee will use approximately two weeks to evaluate the applications. All applicants will be informed as soon as the evaluations are ready.
 

Disputations
<![if !vml]><![endif]>

MSc Njål Brekke holds a PhD disputation by the following title:

Thursday, September 5, at 13:15 in Auditorium 2, Realfagbygget. His supervisors have been Renate Grüner, Dieter Röhrich and Kjetil Ullaland.
Master
Mayasa Rashed holds a Master thesis presentation in theoretical physics and energy physics entitled:
Measurement of radon concentrations and temperature profiles in boreholes
Friday, September 6, at 10:15 in room 368, IFT. Supervisor has been Bjarne Stugu, IFT
Bachelor
h-bar
<![if !vml]>

<![endif]>H-bar is open every Friday from 19:00-01:00.
On Tuesdays, every even-numbered week, there will be organized Pub Lectures at H-bar. More info at H-bars facebookside.
H-bar is run by department's Fagutvalget and is aimed primarily at department's students – but employees are also welcome!
IFT in the media
Publications registered in ISI Web of Science
<![if !supportLists]>o <![endif]>ATLAS Collaboration: Buanes T, Burgess T, Eigen G, Johansen LG, Kastanas A, Leibig W, Lipniacka A, Mohn B, Rosendahl PL, Sandaker H, Sjursen TB, Stugu B, Tonyan A, Ugland M et al.:   Search for WH production with a light Higgs boson decaying to prompt electron-jets in proton-proton collisions at root s=7 TeV with the ATLAS detector NEW JOURNAL OF PHYSICS  Volume: 15     Article Number: 043009   DOI: 10.1088/1367-2630/15/4/