Fra
instituttledeR
Jeg beklager nok en gang støy og forstyrrelser i forbindelse med den pågående ombyggingen på instituttet. Gjert gjør en fremragende jobb med koordinering mot EIA og håndverkerne, men inn i mellom glipper det dessverre. Som et ekstra tiltak for redusere slitasjen åpner vi for utvidet bruk av hjemmekontor for de som opplever ombyggingsarbeidet belastende og som har arbeid som kan gjøres hjemmefra - spesielt for de som sitter i korridorene der arbeidet pågår.
Riktig god helg,
Geir Anton
Nyheter og generell informasjon
 

Fremdrift for ombyggingsarbeidet ved instituttet

Vi ligger dessverre noe etter den opprinnelige planen med ombyggingen, blant annet som følge av at vi har satt restriksjoner på støyende arbeid. Slik det ser ut nå vil 2. etasje bli ferdigstilt i løpet av april måned. Arbeidet i 3. etasje vil starte i mai, men med planleggingsmøter med de berørte i forkant av dette, mens arbeidet med 5. etasje nok må vente til over sommeren. I 3. etasje er det er spesielt ombyggingen av administrasjonsarealet som vil være tidskrevende.
 

Valgmøte - Presentasjon av rektorkandidater

Alle oppfordres til å komme på valgmøte i forbindelse med rektorvalget. Debatten vil ledes av Frank Aarebrot.

Onsdag 10.april kl 12:00 – 14:00, Egget, Studentsenteret.
 

IFT fellesseminar

Alle er velkomne til horisontforelesning der Lawrence M. Krauss, Arizona State University, holder foredrag:

Onsdag 10. april kl 15:00, Egget, Studentsenteret

"The question, "why is there something rather than nothing?" has been asked for millenia by people who speculate on the need for a creator of our Universe. Today, exciting scientific advances provide new insight into this cosmological mystery: Not only can something arise from nothing, something will always arise from nothing.
 

Frist for

innmelding

av

eksamensdato

: 26.

april
Frist for emneansvarlige til å melde inn eksamensdato for vårens muntlige emner er 26.april. Dette er for å få lagt inn riktig trekkfrist, to uker før emnets første eksamensdag. Dersom et emne skal ha eksamen før 15. mai, må dette meldes inn tilsvarende tidligere. Send informasjon om dato og navn på sensor til Kristine Indahl Helle.
Nytt nummer av
FunderFinder
<![if !vml]>

<![endif]>
Marsnummeret av FunderFinder klart for nedlastning – obligatorisk lesing for alle vitenskapelig ansatte!
 

Åpent møte i Norges Tekniske Vitenskapsakademi

<![if !vml]>

<![endif]>
NTVA inviterer til møte i Bergen med seniorforsker Ivar Wærnhus ved CMR Prototech:
Tirsdag 16. april kl 19:00 i Nansensenteret på Marineholmen, Thormøhlens gate 47. Etter møtet blir det enkelt måltid med fiskesuppe og selskapelig samvær. Prisen er kr 100,- per kuvert. Påmelding innen kl. 15.00 torsdag 11. april, men det er bare nødvendig for de som vil delta på middagen.
Write to Change the World -

OpEd

-workshop for women on writing opinion editorials in Bergen
May 6th & 7th, 2013
<![if !vml]>
<![endif]>The Geophysical Institute is, in collaboration with the Earth Science Women's network (ESWN), organizing an OpEd course on writing opinion editorials, specifically targeted at women May 6th & 7th, 2013.
The goal of this workshop at the University of Bergen is to promote female scientists within the scientific community, on an individual basis, and within the global community of public discourse. Please find more information on website or in the flyer. If you have questions, contact Mirjam or Rose.
Velkommen til årets viktigste konferanse om forskning på miljøvennlig energi 23. mai!
<![if !vml]>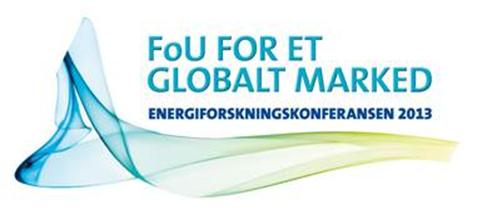 <![endif]> Konferansen arrangeres 23. mai og årets tema er forskning for et globalt marked. Konferansen vil presentere hvordan internasjonalisering påvirker norsk energiforskning. Vi inviterer til debatt om hvordan virkemidlene bør være, for å bidra til et konkurransedyktig næringsliv og forskningsmiljø.
Les programmet her og meld deg på her. Konferansen arrangeres på Ole-Johans Dahls hus på Universitetet i Oslo.
P

h

D
 

Vil du bli en bedre formidler? Bli med i Forsker grand prix 2013

Velkommen til informasjonsmøte, 7. mai kl 11-12 i Kommunikasjonsavdelingen, 2. etasje, Stein Rokkans hus, Nygårdsgaten 5.Vi går gjennom hva det innebærer for stipendiater å delta i Forsker grand prix , bl.a.:

<![if !supportLists]>· <![endif]><![if !vml]>
<![endif]>Hvem kan delta?Coaching- og opplæringsopplegget
<![if !supportLists]>· <![endif]>Uttelling i phd-graden
<![if !supportLists]>· <![endif]>Utbytte av å delta i FGP
<![if !supportLists]>· <![endif]>Påmelding og utvelgelse
Mer informasjon og påmelding i kalenderen på uib.no
 

PhD courses at University of Bergen Science Library
In April 2013 the University Library offers PhD candidates at the Faculty of Mathematics and Natural Sciences a series of courses addressing publishing issues, advanced literature searching techniques and information management. The faculty highly recommends participation! The main part of the program is held on April 17th and will include a free lunch for the participants, so please note that your registration is binding. 
For registration and further information, please see here.
 

Sommerskole ved
Renmin

University

i Kina

For fjerde år på rad arrangerer Renmin University i Beijing sommerskole med mål om å gi studenter fra hele verden en innføring i den kinesiske kulturen og samfunnet. Forelesningene foregår på engelsk og omfatter blant annet kinesisk politikk og økonomi. Det vil også bli gitt innføringskurs i kinesisk. I samarbeid med Den norske ambassaden i Beijing vil to studenter bli valgt ut og få anledning til å delta på kurset uten å måtte betale kursavgift.

Sommerskolen finner sted 3.-30. juli 2013 og studenter som er interessert i å delta må levere søknad merket "Sommerskole Renmin University" innen 15. april i skranken i glasshuset i Langesgate 1-3. Søknaden skal bestå av en kort beskrivelse av motivasjonen for å delta på kurset og hvordan det vil passe inn i utdanningsplanen. Husk å merke søknaden med fullt navn og studentnummer. Send e-post til utveksling@uib.no hvis du har spørsmål. Se mer om sommerskolen her.
Bachelor
h-bar
<![if !vml]>

<![endif]>H-bar er åpen i dag og hver fredag 19.00-01.00.
Tirsdager, hver partallsuke, holdes det pub-lectures i H-bar. Mer info på H-bars facebookside.
H-bar drives av Fagutvalget ved instituttet og er primært for instituttets studenter – med ansatte er også velkomne!
IFT i media
Publikasjoner registrert i ISI Web of Science
<![if !supportLists]>o <![endif]>BaBar Collaboration: Eigen G, Stugu B, Sun L et al.: Lees, J. P.; Poireau, V.; Tisserand, V.; et al.: Measurement of CP asymmetries and branching fractions in charmless two-body B-meson decays to pions and kaons  PHYSICAL REVIEW D  Volume: 87   Issue: 5     Article Number: 052009   DOI: 10.1103/PhysRevD.87.052009  
<![if !supportLists]>o <![endif]>BaBar Collaboration: Eigen G, Stugu B, Sun L et al.: Lees, J. P.; Poireau, V.; Tisserand, V.; et al.: Search for direct CP violation in singly Cabibbo-suppressed D-+/- -> K+K-pi(+/-) decays PHYSICAL REVIEW D  Volume: 87   Issue: 5     Article Number: 052010   DOI: 10.1103/PhysRevD.87.052010  
<![if !supportLists]>o <![endif]>ATLAS Collaboration: Buanes T, Burgess T, Eigen G, Johansen LG, Kastanas A, Leibig W, Lipniacka A, Mohn B, Rosendahl PL, Sandaker H, Sjursen TB, Stugu B, Tonyan A, Ugland M et al.:  Measurement of upsilon production in 7 TeV pp collisions at ATLAS PHYSICAL REVIEW D  Volume: 87   Issue: 5     Article Number: 052004   DOI: 10.1103/PhysRevD.87.052004  
<![if !supportLists]>o <![endif]>ATLAS Collaboration: Buanes T, Burgess T, Eigen G, Johansen LG, Kastanas A, Leibig W, Lipniacka A, Mohn B, Rosendahl PL, Sandaker H, Sjursen TB, Stugu B, Tonyan A, Ugland M et al.:  Search for new phenomena in events with three charged leptons at root s=7 TeV with the ATLAS detector PHYSICAL REVIEW D  Volume: 87   Issue: 5     Article Number: 052002   DOI: 10.1103/PhysRevD.87.052002  
<![if !supportLists]>o <![endif]>Velauthapillai, Dhayalan; Stamnes, Jakob J.: Focusing properties of aberration-free electromagnetic waves in thin dielectric slabs JOURNAL OF MODERN OPTICS  Volume: 60   Issue: 3   Pages: 240-247   DOI: 10.1080/09500340.2013.770572 
<![if !supportLists]>o <![endif]>ATLAS Collaboration: Buanes T, Burgess T, Eigen G, Johansen LG, Kastanas A, Leibig W, Lipniacka A, Mohn B, Rosendahl PL, Sandaker H, Sjursen TB, Stugu B, Tonyan A, Ugland M et al.:   ATLAS search for new phenomena in dijet mass and angular distributions using pp collisions at root s=7 TeV  JOURNAL OF HIGH ENERGY PHYSICS  Issue: 1     Article Number: 029   DOI: 10.1007/JHEP01(2013)029  
<![if !supportLists]>o <![endif]>ATLAS Collaboration: Buanes T, Burgess T, Eigen G, Johansen LG, Kastanas A, Leibig W, Lipniacka A, Mohn B, Rosendahl PL, Sandaker H, Sjursen TB, Stugu B, Tonyan A, Ugland M et al.:  Search for direct chargino production in anomaly-mediated supersymmetry breaking models based on a disappearing-track signature in pp collisions at root s=7 TeV with the ATLAS detector  JOURNAL OF HIGH ENERGY PHYSICS  Issue: 1     Article Number: 131   DOI: 10.1007/JHEP01(2013)131  
<![if !supportLists]>o <![endif]>ATLAS Collaboration: Buanes T, Burgess T, Eigen G, Johansen LG, Kastanas A, Leibig W, Lipniacka A, Mohn B, Rosendahl PL, Sandaker H, Sjursen TB, Stugu B, Tonyan A, Ugland M et al.:  Measurement of isolated-photon pair production in pp collisions at root s=7 TeV with the ATLAS detector JOURNAL OF HIGH ENERGY PHYSICS  Issue: 1     Article Number: 086   DOI: 10.1007/JHEP01(2013)086  
<![if !supportLists]>o <![endif]>ATLAS Collaboration: Buanes T, Burgess T, Eigen G, Johansen LG, Kastanas A, Leibig W, Lipniacka A, Mohn B, Rosendahl PL, Sandaker H, Sjursen TB, Stugu B, Tonyan A, Ugland M et al.:  Search for resonances decaying into top-quark pairs using fully hadronic decays in pp collisions with ATLAS at root s=7 TeV JOURNAL OF HIGH ENERGY PHYSICS  Issue: 1     Article Number: 116   DOI: 10.1007/JHEP01(2013)116  
<![if !supportLists]>o <![endif]>Eckhoff, Rolf K.; Arntzen, Bjorn J.; Opsvik, Harald E. Z.; et al.: Is the safe performance of flame gaps in flameproof electrical apparatus deteriorated by rusting and mechanical damage? Part 1: Group IIA gases PROCESS SAFETY PROGRESS  Volume: 32   Issue: 1   Pages: 49-56   DOI: 10.1002/prs.11542  
<![if !supportLists]>o <![endif]>ALICE Collaboration: Altinpinar S, Djuvsland O, Fehlker D, Haaland O, Huang M, Kanaki K, Langoy R, Lien J, Liu L, Loenne PI, Nystrand J, Roed K, Rohrich D, Skjerdal K, Ullaland K, Øvrebekk G, Wagner B, Yang B et al.:  Transverse Momentum Distribution and Nuclear Modification Factor of Charged Particles in p plus Pb Collisions at root(NN)-N-s=5.02 TeV PHYSICAL REVIEW LETTERS  Volume: 110   Issue: 8     Article Number: 082302   DOI: 10.1103/PhysRevLett.110.082302  
<![if !supportLists]>o <![endif]>Ferno, M. A.; Haugen, A.; Graue, A.; et al.: Magnetic resonance imaging of the development of fronts during spontaneous imbibition  JOURNAL OF PETROLEUM SCIENCE AND ENGINEERING  Volume: 101   Pages: 1-11   DOI: 10.1016/j.petrol.2012.11.012